2018 Mitsubishi Eclipse Cross Performance 

| Elgin, IL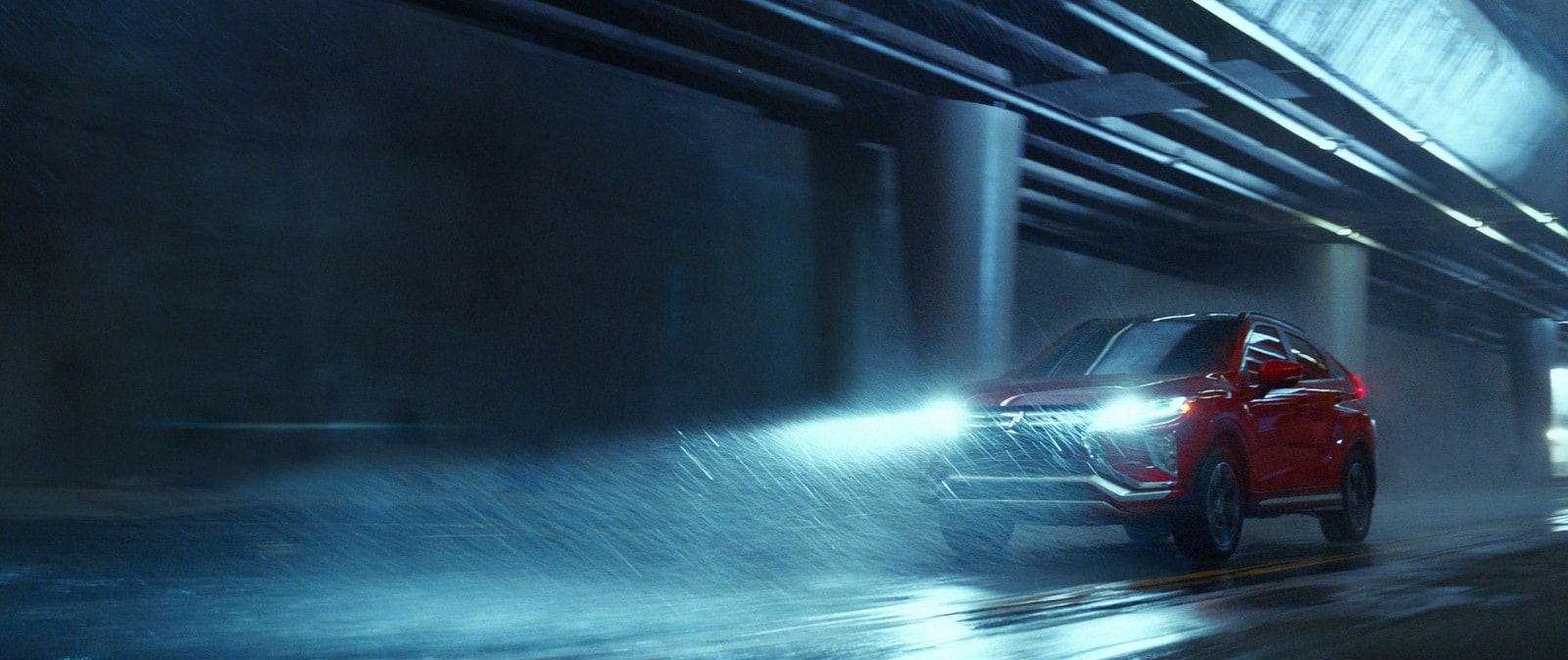 One glance is all it takes to see that the 2018 Mitsubishi Eclipse Cross is not your typical crossover SUV. But it's behind the wheel that you truly notice what sets the Mitsubishi Eclipse Cross apart from the competition. With standard turbo power, innovative Super All-Wheel Control technology, and exceptionally smooth and responsive handling, the Eclipse Cross is equal parts rugged capability and exhilarating fun.
Direct Injection Turbo Engine
At the heart of the 2018 Mitsubishi Eclipse Cross is the all-new 1.5-liter Direct Injection Turbo Engine. Paired with a standard Continuously Variable Transmission with eight-speed Sport Mode, this advanced powertrain is capable of a sporty 152 horsepower without sacrificing fuel economy. In the driver's seat, you'll love the quick acceleration and confident drive offered by the new Eclipse Cross.
Super All-Wheel Control
The 2018 Mitsubishi Eclipse Cross boasts a brand-new version of Super All-Wheel Control. This innovative system seamlessly integrates the electronically controlled 4WD system, Active Stability Control, Anti-Lock Braking System, Active Yaw Control, and the advanced monitoring system. The result is superior stability and handling in virtually all conditions. Whether you're around town or off-road, in the rain, snow, or sunshine, you can count on the Eclipse Cross to tackle it all with ease.
Confident and Responsive Handling
The 2018 Mitsubishi Eclipse Cross's bold design isn't just for the look. The Eclipse Cross is equipped with a strengthened and reinforced body that offers increased comfort, excellent handling, and superior safety. Driver and passengers will also notice that the front and rear suspension systems are precision-tuned for an impressively smooth, high-quality driving experience that adds comfort, confidence, and peace of mind to every outing.
The 2018 Mitsubishi Eclipse Cross delivers turbo power, high-tech control behind the wheel, and a comfortable and safe ride. Don't take our word for it, though - head over to Biggers Mitsubishi and test drive the Eclipse Cross for yourself.
Get Directions